On the fabled Kona Coast of Hawai'i's Big Island is Four Seasons' soulful Pacific icon, Hualalai. For a quarter century, it's been that rarest of resorts, a place of head and heart, nature and culture—a destination of infinite character and connection for its loyal guests; a once-in-the-world experience for newcomers.
Ageless mana. Timeless magic. And now, renewed and rejuvenated, Hualalai is irresistible.
Ready to experience this famed oceanfront resort?
Take a virtual tour of two of our Villas by clicking the images below. Use your mouse to rotate the view 360°and click the dots to navigate throughout these breath-taking retreats.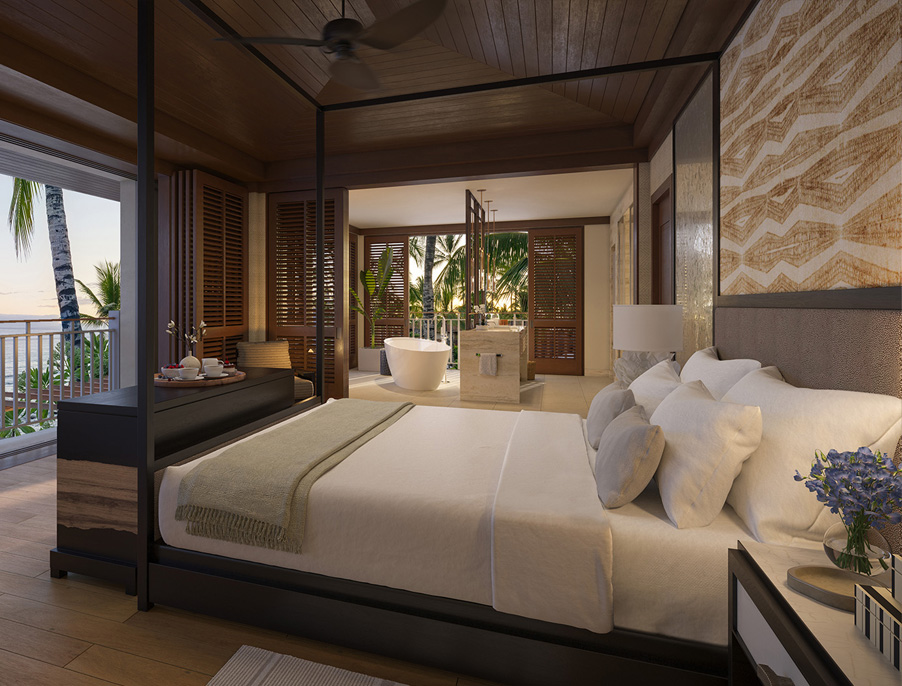 HAWAII LOA PRESIDENTIAL VILLA
Hawai'i Loa is a two to four bedroom villa reimagined, from its casually spectacular entrance to expanses of living, dining and, yes, work space. From the spa on the grand lanai, sightlines align with the migratory paths of the humpback. The ground floor master bedroom is a world of its own, with a lava rock shower and sensory delights, and a new second-level master bedroom with indoor and outdoor living space gives visiting guests their own destination. More? There's sanctuary in two other beautifully-appointed bedrooms. Always, gathering is on the lanai, just in time to enjoy the glow of sunset and the warmth of togetherness.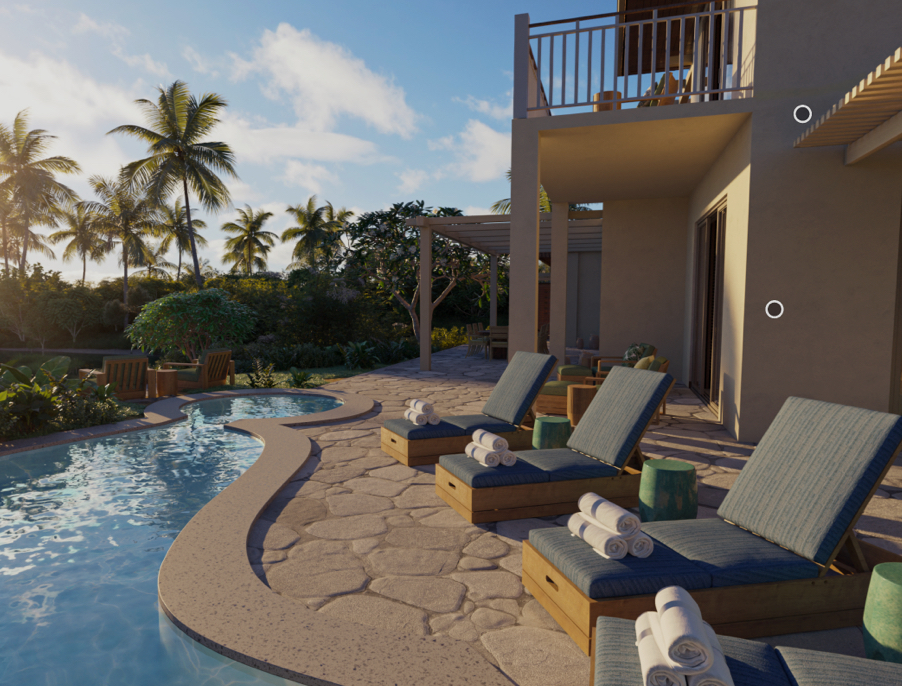 MAKALOA VILLA
The casual beauty of a Hawaiian beach house with generous living, dining and gathering space, and three to five bedrooms for luxurious seclusion. Walls of windows open on the infinite panorama and invite the fresh breezes of the tradewinds indoors. A new second-level master bedroom and open living space elevate perspectives for all. A private pool and spa await in the expanded great lawn, a perfect stage for significant moments from formal weddings to romantic picnics to family croquet.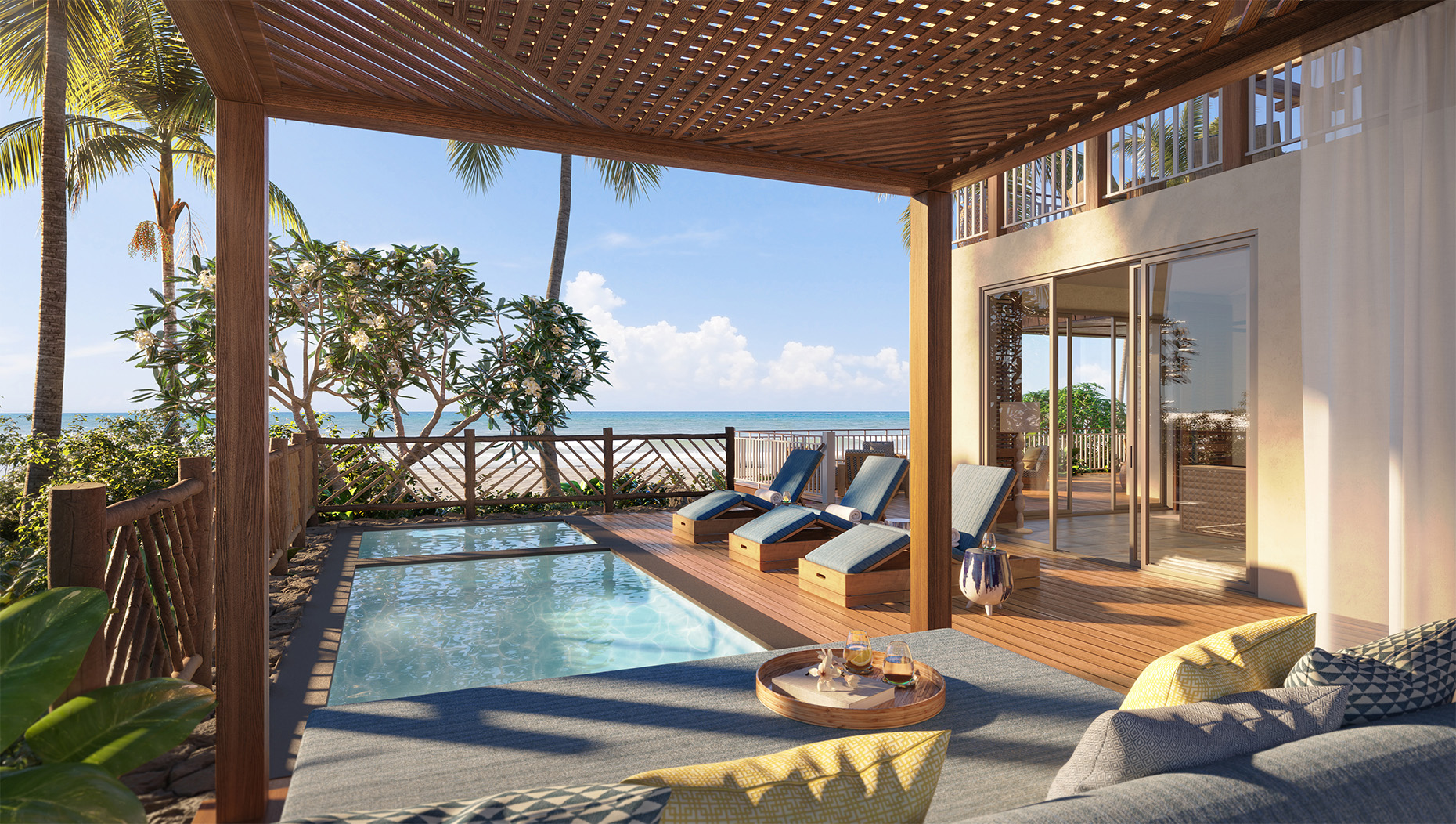 pool side
Lanai living offers lush comforts: private pool, spa and sumptuous daybed; over cocktails by the firepit, the Kona sunsets blaze.
living room
The pinnacle of retreats at Hualalai stands alone and stands apart, rising up from the oceanfront to offer luxurious breathing space and gathering places for friends, families and everyone you entertain.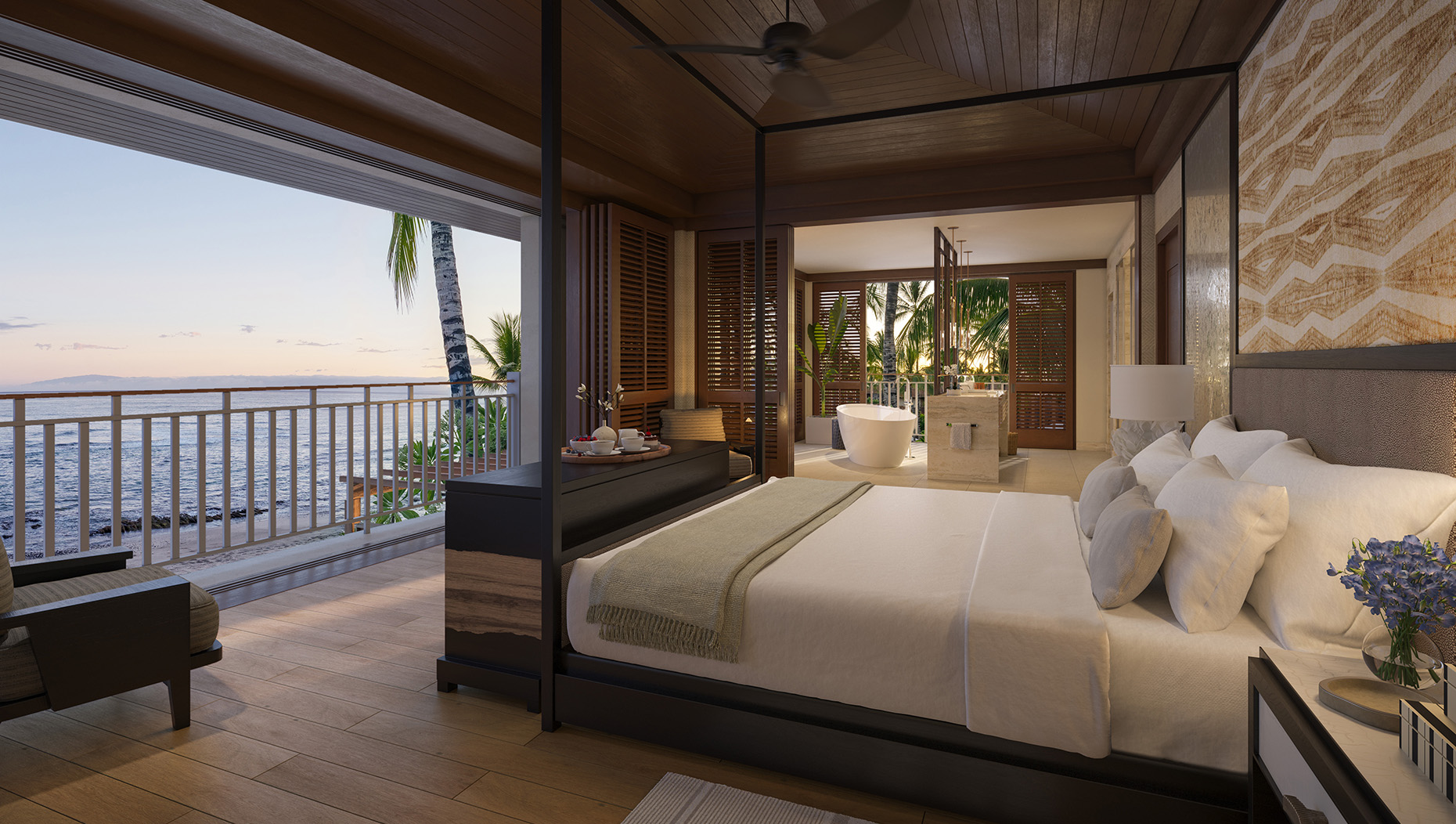 bedroom
A new second-level master bedroom with indoor and outdoor living space gives visiting guests their own destination.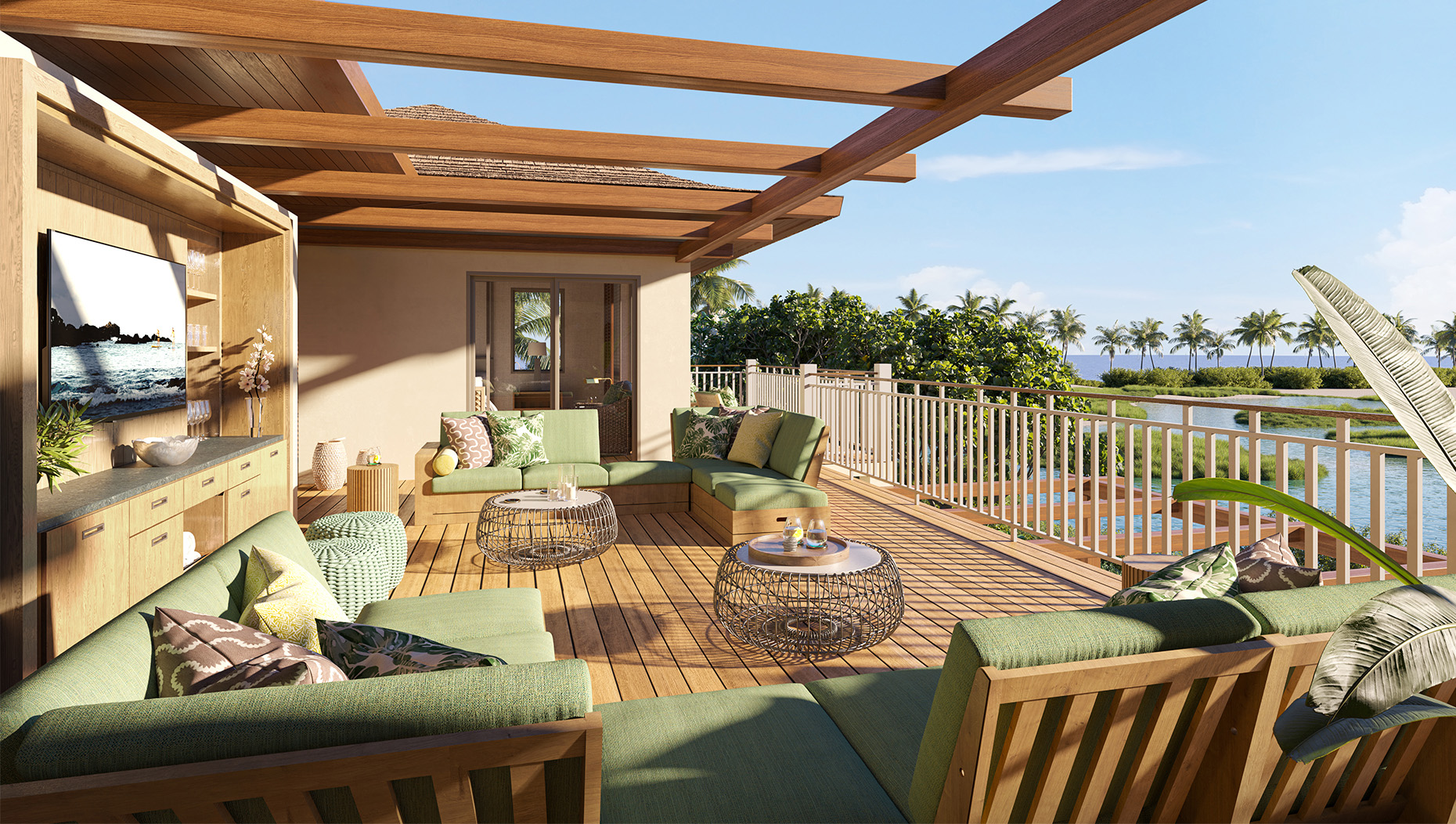 upper lanai
Experience new second-story living spaces, enriched master suites, and sweeping lanai that offer a vast, unbroken panorama of seascape.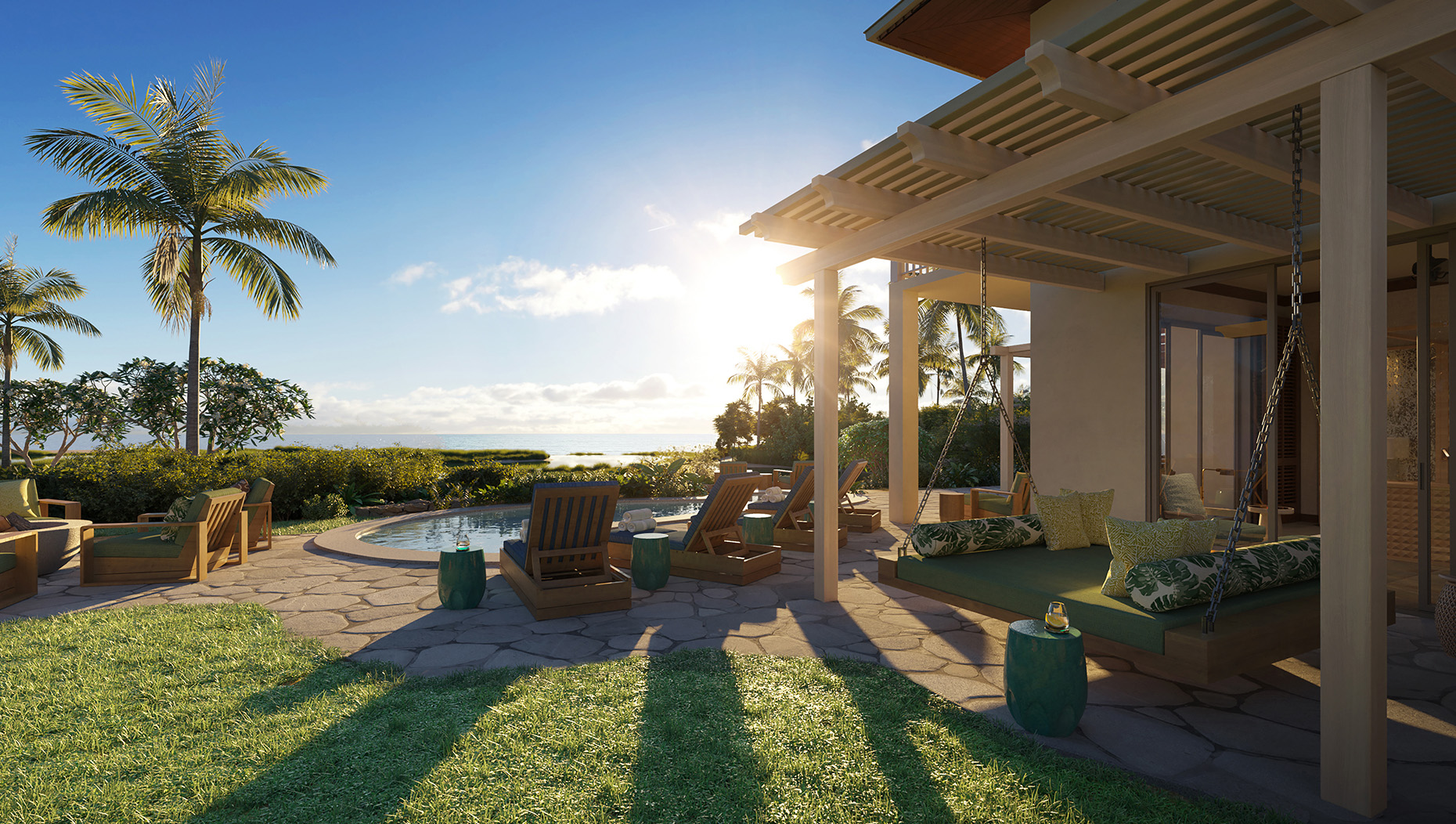 pool side retreat
A villa nestled in a garden near Waiakauhi Pond, steps from the beach. Generous new green space for celebrating: Intimate connections with nature.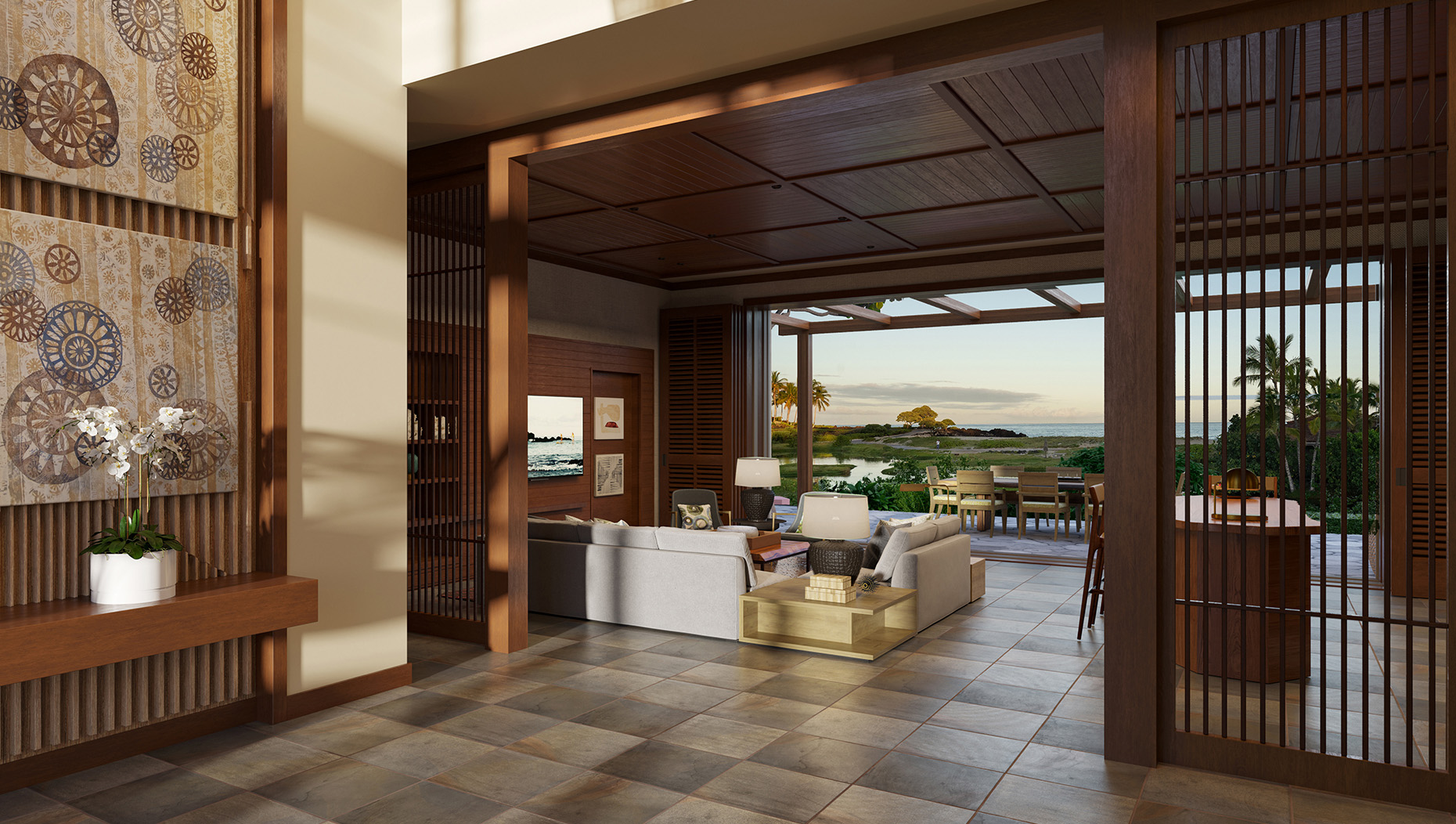 foyer
The privacy and privilege of a standalone villa on the oceanfront. Walls of windows, vast lanai, a new second-story outdoor living. A feast for the eyes.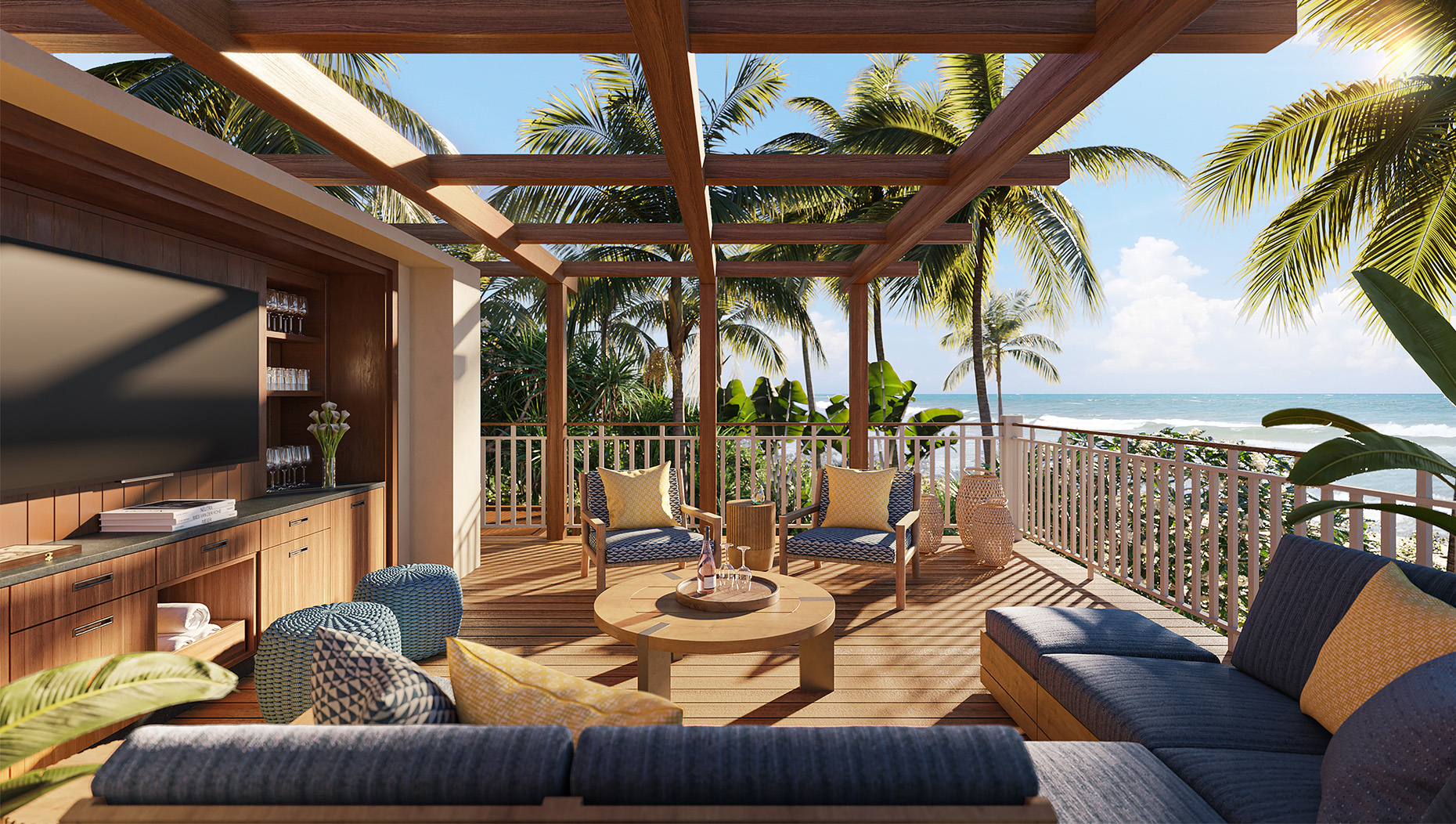 Upper Lanai
Iconic experiences, relaxing sounds and unparalleled views await for this amazing second level outdoor living area at our Ho'Onanea Villa. Relax above the world and other guests as you take in the true allure of Hawaii.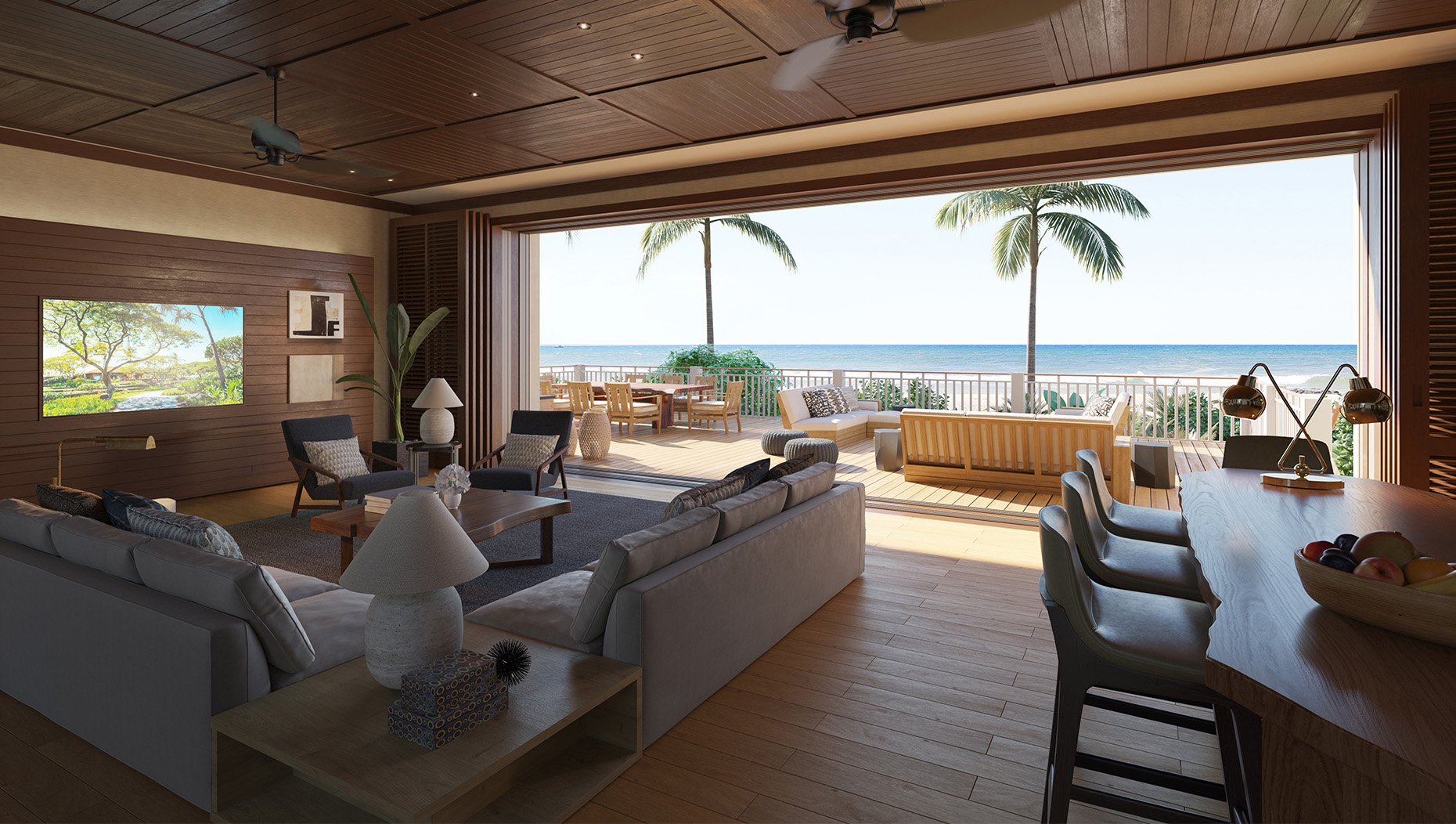 Living Room
Indoor/Outdoor living is a quintessential aspect of Hawaiian living. The all new living area in our Hawai'I Loa villa epitomizes this balance of opposites with comfort through both spaces.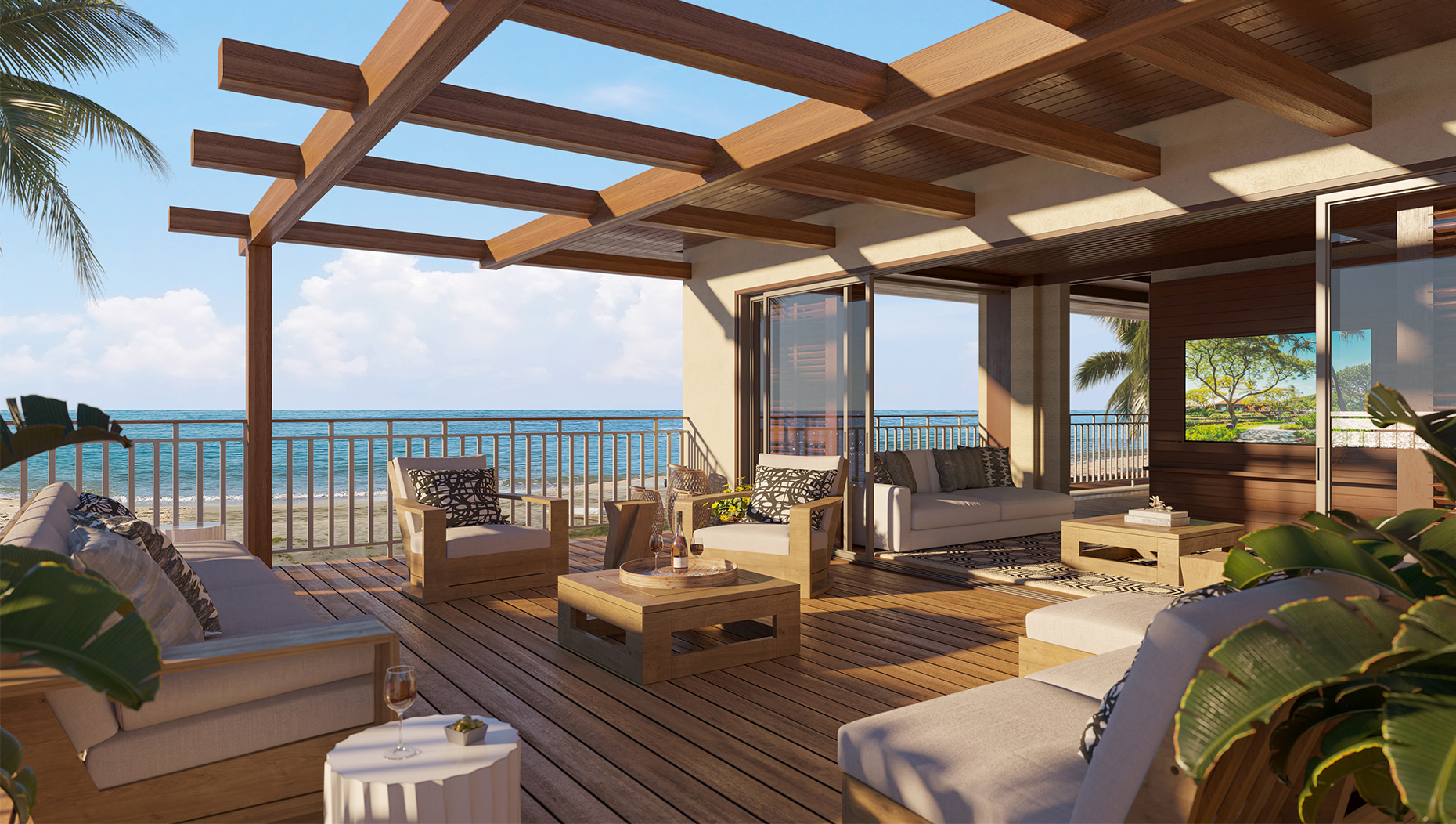 Upper Lanai
Wake each morning and find yourself above the warm pacific waters, lounging indoors or outdoors and gently starting your day. Gentle tradewinds greet your morning rituals in an absolute lap of luxury.